Beervana's Covid-19 enforced move to late November brings some added advantages – not the least being the proximity to summer.
And, as we'll find out, being close to the American Thanksgiving holiday has some relevance as well.
Hopefully the November 20-21 dates will mean the inside of Wellington's Sky Stadium – aka the Cake Tin – will be a tad warmer than the usual winter chill that accompanies the traditional August dates.
Regardless of what Wellington's weather brings, Parrotdog will bring their own slice of summer as they return to Beervana for the first time since 2017.
And not only are Parrotdog back, they've taken over the so-called No 1 stand usually occupied by Garage Project.
Matt Kristofski, one of Parrotdog's three founders, said the absence from Beervana was down to a lack of resource over the past three years as the brewery focused on their Lyall Bay bar and brewery and growing their distribution network.
But business ticking along nicely – they now have 45 staff, including six in the sales team – so they felt it was time to get back to the place that launched the brand when their Bitter Bitch IPA was a cult success back in 2011.
Kristofski says hiring an events co-ordinator, Caleb Sircombe, was part of an effort "to up our game in the events area".
And if there was ever an inspiration to do that, it's the demand of living up to the impact Garage Project have delivered with their show-stopping stands at Beervana over the years.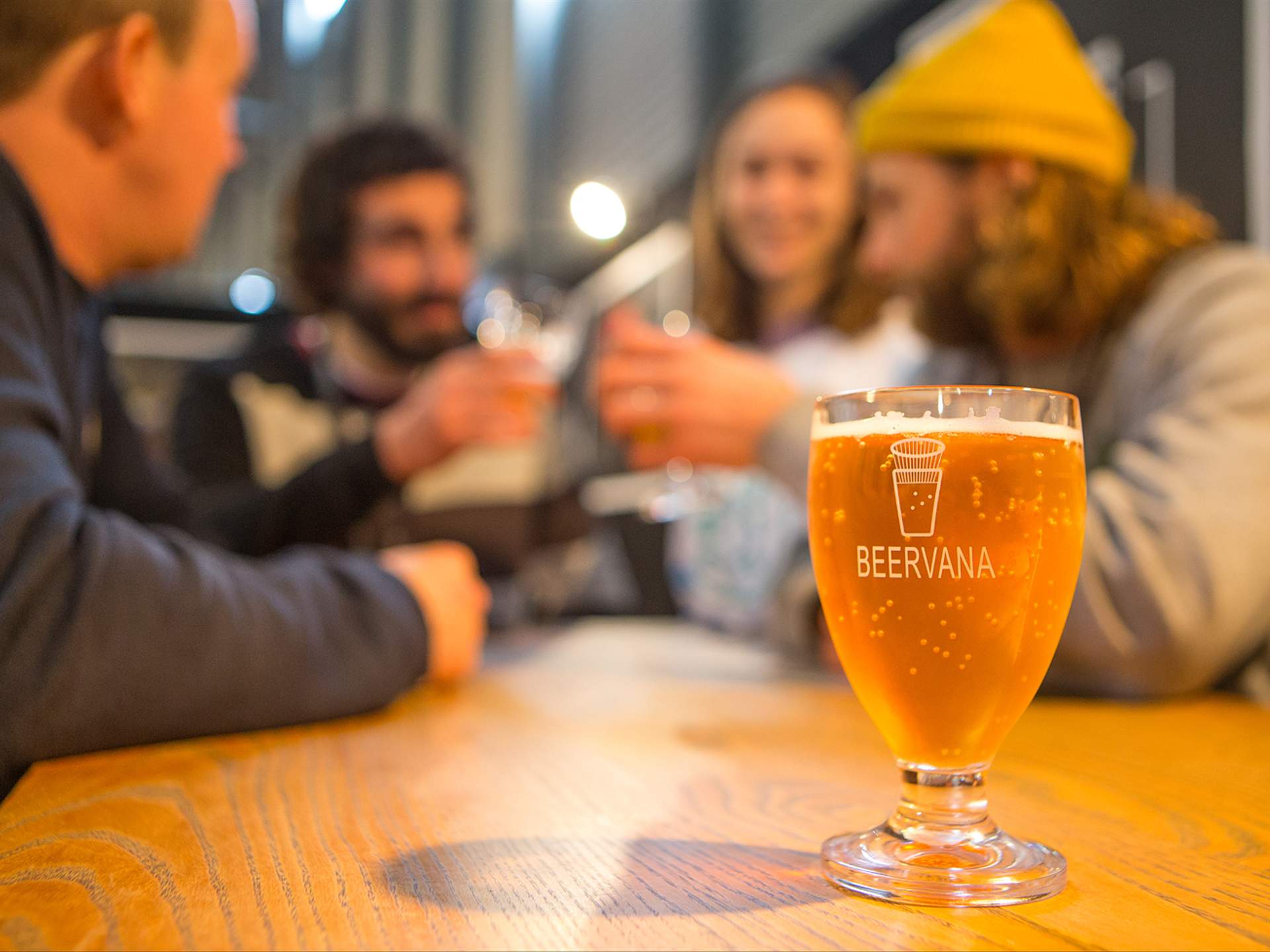 "We were wary of that," Kristofski says, "but we like to think we can deliver something similar in terms of impact they had – we'll throw everything at it and do best job we can."
Parrotdog will reflect their surfside home of Lyall Bay in a beach-themed stand with a distinct 70s vibe, including their VW Transporter van converted into a mobile bar.
"We've drawn inspiration from a 70s themed pier – the kind of thing you'd see at Brighton, lots of bright colours. There will be added quirks from 70s around the way people dressed and in the way we'll dress the space."
The beer selection will include a number of one-offs including two barrel-aged offerings – a Flanders Red and a Brett IPA – as well as some of the Reincanation range, the popular Birds Eye Hazy IPA and a new hazy pale ale, Yellowhammer.
And for fans who want the real Lyall Bay experience, Parrotdog plan to put on buses that will take people from the Cake Tin to Lyall Bay and back, with the added attraction of playing bingo on board.
One of the impacts of Covid-19 is that there will be no visiting international breweries at Beervana but the team at Beer Jerk hope to remedy with that with and unusual deal brokered by the US Embassy.
Beer Jerk co-founder Luke White said the deal evolved through Brendan Cody, who is with the US Embassy's Foreign Agriculture Service. "I first got in touch when we were importing American beers and thought that since Americans had some of the best capitalists in the world their government would be keen to support exports. And it turns out they are.
"The US Department of Agriculture have tendrils in every corner of the world and their agenda is to encourage people to buy American products.
"We've been trying to put this together for a couple of years but the wheels turn slowly with government and it's been on-again, off-again with Covid but we're finally going to have the official American bar at Beervana."
The stand – to be known as Uncle Sam's Beer & BBQ – will also feature Hamilton-based competitive barbecue outfit More  Better BBQ who will be serving up traditional low-and-slow BBQ food including turkey drumsticks: perfect with Thanksgiving just around the corner on November 26.
"Turkey drumsticks are quite a big thing in America – you basically look like a caveman eating one of them," says White.
Other highlights at Beervana include the debut of Eddyline from Nelson while Shining Peak from New Plymouth will have their own stand for the first time.
Kāpiti brewing collective, Change Maker (formerly The Independence Collective) will also be there having graduated from Beervana's shared Social Enterprise bar to their own stall.
And thanks to a festival date clash, two festivals are combining their collaborative powers. The NZ Cider Festival is attending Beervana for the first time with its own themed bar to showcase winners of the 2020 Cider Awards which will be announced on November 6.